Bosch announces affordable engine management system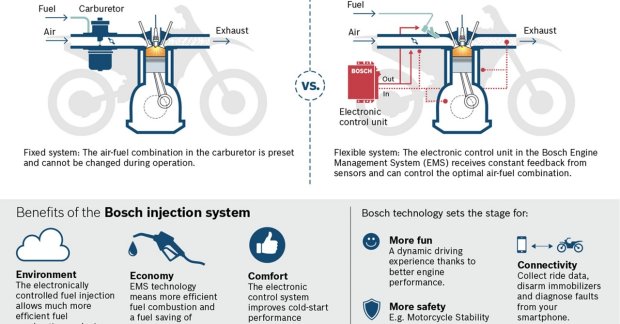 Engine management system specially designed for Indian and Asian markets.
In what could be a significant breakthrough for the Indian two-wheeler industry, automotive components leader Bosch has announced that it has developed an affordable and robust engine management system that aims to make two-wheelers low. prices in Asian markets, including India, smarter. and efficient.
Unlike the European two-wheeler market dominated by sports motorcycles, Asian markets are populated with scooters and motorcycles under 250cc which are used as a means of transportation. A large majority of these commuters run on internal combustion engines with carburetors and therefore offer huge room for improvement in efficiency and emissions.
Bosch estimates that by 2020 the global two-wheeler industry will grow from 60 million units to 110 million units per year. Asia is expected to account for 4 of the 5 two-wheelers sold by the end of the decade and this is the geography that the German auto components company is so optimistic about.
In order to adapt to price sensitive target markets, Bosch has developed an engine management system that will see FI technology replace carburetors to reduce fuel consumption by up to 16%. The new Bosch engine management system is not limited to fuel injection technology, but can also be extended to give vehicles digital intelligence.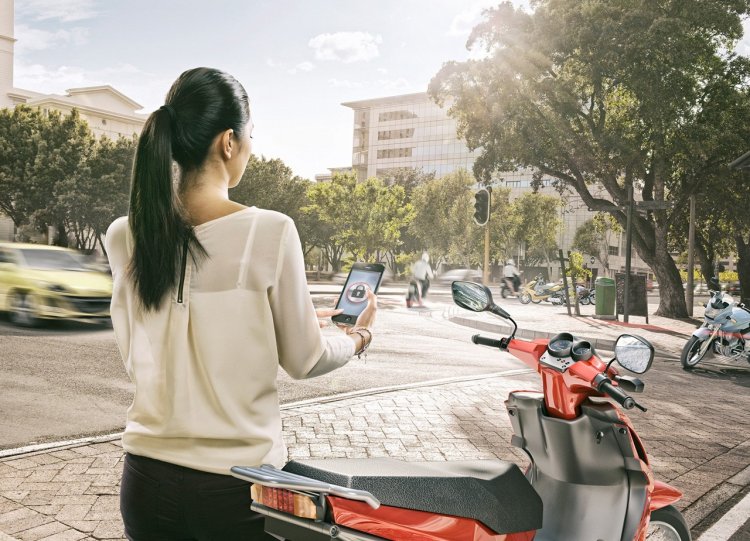 The ECU (engine ECU), besides the combustion control, can also be used to provide a complete on-board computer (instantaneous fuel consumption, DTE, etc.), diagnostics and an anti-theft device on smartphone. The functionality can further be extended to Bluetooth connectivity, vehicle-to-vehicle interaction, etc.
Read also: India to make ABS compulsory on two-wheelers
Considering the wide use of two-wheelers in this part of the world, a shift to better technology would significantly reduce emissions and use of resources, while improving comfort and safety.
More details are available in the press release below.
Bosch Engine Management System for Asia including India – Press Release
[Head to Slideshare if you can't view the press release.]