CO Reports: Dramatic Consequences of Cattail Cutting – Cessation, Quote – Pine and Lakes Echo Journal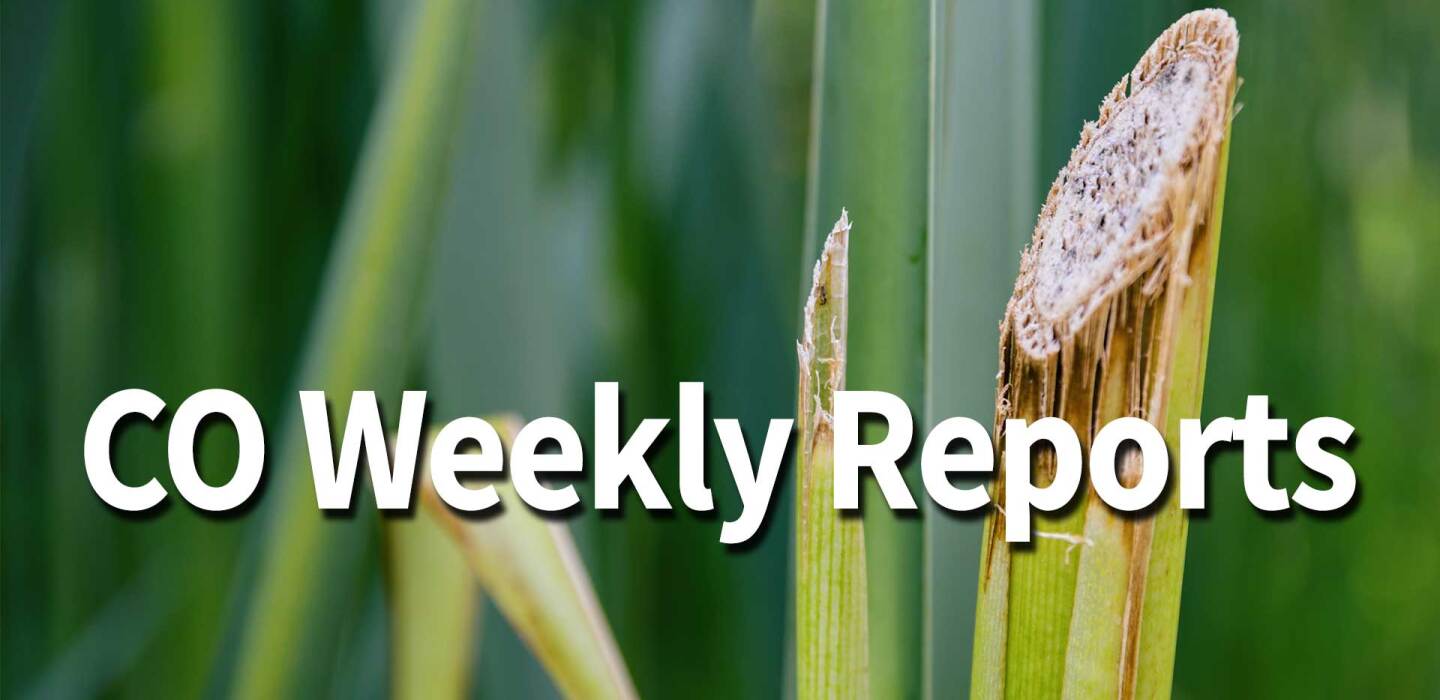 District 9 – Brainerd district
CO (Conservation Officer) Jim Guida (Brainerd East) A call from a concerned citizen who observed individuals cutting a large number of cattails from a property adjacent to public water was received. During a site inspection, the contractor was not listed on the permit, was observed using an illegal cutting method, and was exceeding what was originally permitted. A cease and desist order was issued along with a citation.
Guida also patrolled the area's trails and forests for bear hunting activities. The baiting started and the nuisance bear complaints subsided. The season starts on September 1. Guida responded to a call about a partially cleaned bag of bluegills at the end of an alley. The caller was disgusted by the waste.
CA Calie Cook (Crosslake) continued to patrol ATV traffic and anglers throughout the week. The majority of his time was spent monitoring bear baiting activities and taking calls regarding the bear hunting season. Complaints regarding the management of aquatic plants were also received and followed up.
Cmdr Chelsey Best (Pequot Lakes) attended Field Training Officer Training at Camp Ripley this week. Time was also spent patrolling the foothills on ATVs. Enforcement action has been taken for lack of helmets on minors, registration issues and driving an ATV on a national road.
CO Tony Flerlage (Crosby) spoke to shoreline property owners about the illegal removal of aquatic vegetation. He checked the bear bait before the bear hunting season. Angling and wild rice harvesting were monitored.
District 2 – Bemidji district
AC Brice Vollbrecht (Bemidji #1) monitored angling activity on area lakes. He patrolled the area's ATV trails and checked out bear bait stations. Time was spent at Camp Ripley for script day.
Commander Chris Vinton (Perham) reports continuing background investigations of potential CO prep candidates, taking calls from injured animals and referring them to the appropriate division, and presenting the legal side of an ATV safety education course. Beaver and bear issues have been resolved and the area has been patrolled for ATV and OHM violations.
Captain Angie Warren (Mahnomen) spent time doing bear baiting activities. Anglers and boaters were checked to ensure they were complying with the regulations. A patrol was carried out for ATV and off-road vehicle activities. Warren answered questions and talked about aquatic invasive species during a children's pheasant hunting day near Béjou. Wild rice harvest areas were monitored for activity and checks were carried out.
District 7 – Grand Rapids area
AC Thomas Sutherland (Grand Rapids) has worked on ATV and bear baiting activities in the area. He noticed that the bear baits in the area were regularly visited by bears, even though there are a lot of poles in the woods. Enforcement action has been taken for ATVs that are not registered and do not transfer titles.
Comd Brian Holt (Grand Rapids) followed up on open cases. Time was also spent dealing with wildlife and litter complaints. Holt has received calls from people with questions about upcoming hunting seasons.
CO Taylor Hochstein (Hill City) continued to monitor bear baiting activity. Time was also spent at Camp Ripley undergoing training to become a field training officer. Several illegally placed bear baits were investigated.
District 10 – Mille Lacs sector
Comd Gregory Verkuilen (garrison) checked lake activity and monitored pre-season hunting activity. Assistance was provided at the Law Enforcement Division confiscation auction and a hunter education course was held.
Cmdr Nate Benkofske (McGregor) verified boating, ATV riding and bear baiting activities. Wild rice activity was still slow. The training to become a field trainer has been completed. Benkofske also spent time speaking with the public during Jacobson Landing Days.
AC Dan Starr (Onamia) continued to monitor nuisance bear activity and authorize nuisance bear permit validations. ATV activity was monitored as well as bear baiting activities. An ATV driver was observed driving at high speed late at night up the divided Highway 169. The ATV driver was going over 60 miles per hour, passing cars, had a passenger and was driving very carelessly. After arresting the ATV rider, Starr discovered that a 15-year-old operator was intoxicated and had a felony warrant. DUI charges are pending and the 14-year-old passenger has been sent home safely.
District 11 – Saint-Cloud sector
AC Stephen Westby (Little Falls) worked on area lakes and rivers for boating and angling activities with more people on the Mississippi River. We spent time checking out bear bait in the area and took several phone calls about bear baiting. Time was also spent preparing for the upcoming fall season and hunting waterfowl. Westby helped out at the CO Academy at Camp Ripley.
CA Tou Vang (Pierz) worked with wildlife staff to issue nuisance bear permits to farmers and hunters in the area. He assisted with instructions at the DNR CO Academy and investigated a burn complaint where enforcement action was taken for burning without a permit and burning prohibited materials. Time was also spent at the State Fair answering various questions from the public.
CO Todd VanderWeyst (Paynesville) worked on a TIP call this week and addressed pest issues. A bear has been seen several times in the area. Training assistance was provided at Camp Ripley.
Borough 12 – Princeton area
Cmdr Mike Krauel (Mora) spent the week attending Division training. He also spent time patrolling for ATV activity and checking on anglers.
AC Ryan Hanna (Milaca) received a complaint for TIP about someone fishing with extra lines and possibly catching an excessive limit of sunfish. With the help of State Patrol Dispatch and the concerned citizen, Hanna was able to identify angling violations with four lines in open water and 53 sunfish over the limit.
— — —
FISHING REPORTS | TRAIL REPORTS | NAVIGATION REPORTS | IMPLEMENTING MEASURES | HUNTING REPORTS | WILDLIFE REPORTS | INVASIVE SPECIES REPORTS