Lamborghini says 'arrivederci' to pure combustion engine cars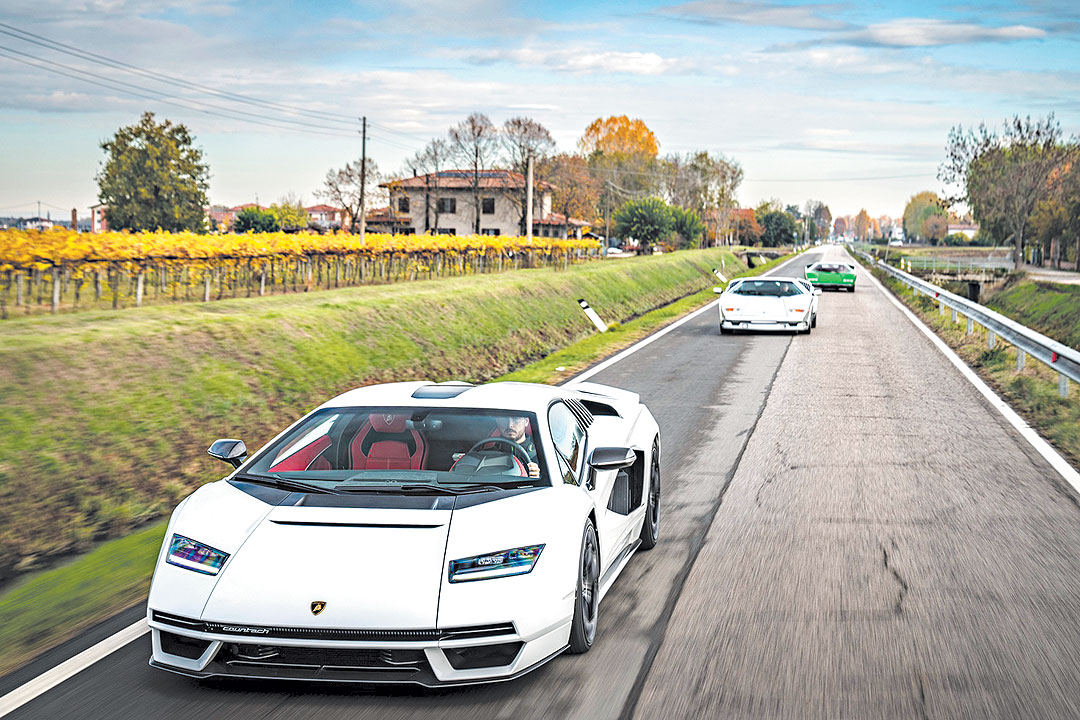 FRESH FROM A YEAR OF RECORD SALES, Lamborghini is accelerating its march towards an electrified future while keeping its course on the transition to hybrid energy, and eventually to all-electric. This year will be the last with Lamborghini with pure gasoline combustion engines.
Last year, the House of the Raging Bull, based in Sant'Agata Bolognese, presented its roadmap for the decarbonization of future models in a plan called "Direzione Cor Tauri(Towards Cor Tauri). Cor Tauri refers to the logo chosen in 1963 by company founder Ferruccio Lamborghini. It is the brightest star in the constellation of Taurus and represents Lamborghini's vision of an electrified future but "always true to the heart and soul of the brand".
The first phase of the plan began in 2021 and is expected to continue this year. Lamborghini will pay homage to its era of combustion engines by launching special versions of its most important models – such as the V12-powered Lamborghini Countach LPI 800-4 announced in August 2021, which has just hit the road for the first time. time. Additional special versions are also expected to be introduced this year.
In the second phase, which will run from 2022 to the end of 2024, Lamborghini will switch to hybrid power plants. The company aims to launch its first hybrid production car in 2023 and have its entire model line-up comprised exclusively of hybrid models by the end of 2024. The company has planned an unprecedented investment of nearly $2 billion. US dollars over four years to support this change. to electrification, proving Lamborghini's strong sense of environmental and social responsibility at a time of profound transformation in the automotive industry.
From there, the third phase of the plan in which the first fully electric Lamborghini should be launched in the second half of the decade and transform all Lamborghini models into fully electric vehicles thereafter. Along with this, the brand aims to introduce a fourth all-electric model before 2030.
Lamborghini's program until 2030 also involves a sustainability strategy from the production chain to the brand's offices. The brand's manufacturing site in Sant'Agata, which already achieved carbon neutral certification in 2015, has maintained this position even after production capacity has doubled in size. Pursuing the reduction of carbon emissions, environmental protection, supply chain sustainability, attention to employee well-being and corporate social responsibility are part of this strategy.
"Lamborghini's electrification plan is a new course, necessary in the context of a changing world. Our response is a plan with a 360 degree approach that takes us towards a more sustainable future while staying true to our DNA," said Automobili President and CEO Stephan Winkelmann.