Man with 23 guns cited at Reagan National Airport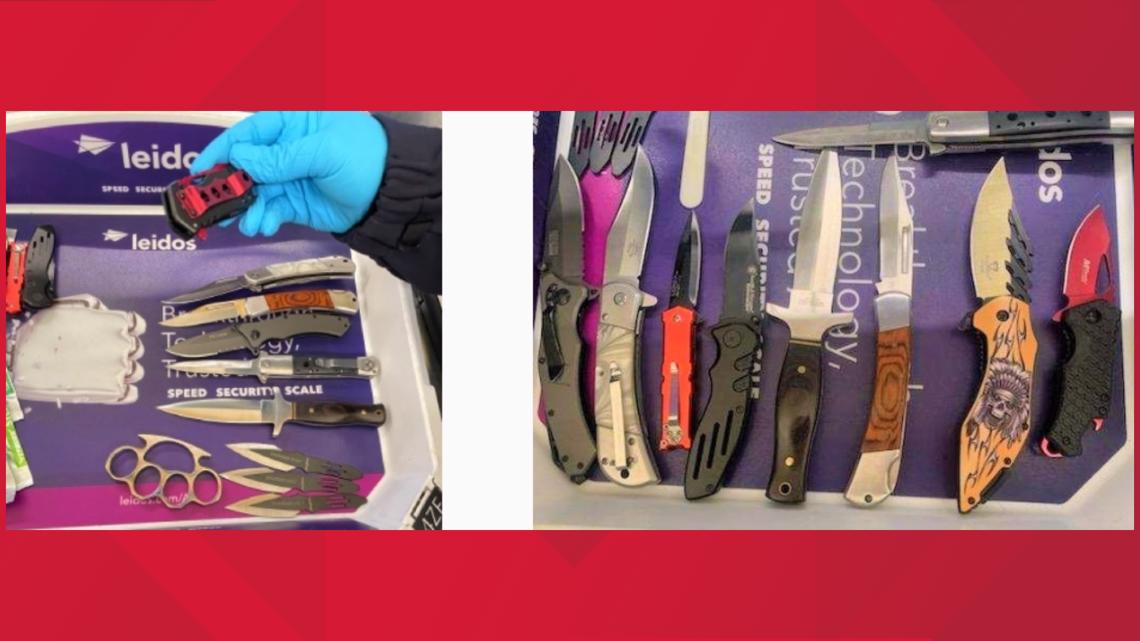 Among the items found were nine disposable scalpels, a dagger, a pair of brass knuckles and a switchblade knife.
WASHINGTON- Editor's Note: The video above originally aired on February 23.
A man has been arrested at Reagan National Airport and issued a citation after TSA agents discovered a stash of 23 guns in his carry-on. The approximately two dozen items included nine disposable scalpels, a dagger, a pair of brass knuckles and a switchblade knife.
Officers were first alerted by the checkpoint's x-ray machine. Then they searched the bag and eventually confiscated the items.
"When passengers have prohibited items in their carry-on baggage, it slows down the screening process," John Busch, TSA's director of federal security for the airport, said in a statement. "Travelers play a role in effective screening at checkpoints by knowing what should and should not be packed in carry-on baggage."
He shared that travelers can take advantage of the myTSA app, tweet a question to @AskTSA or send a question to the social media team via Facebook Messenger to check if what they want to carry is allowed.
"The TSA would have had no problem if these 23 items had been packed in a checked bag, but passengers certainly cannot carry these types of weapons in the cabin of an aircraft," the agency wrote in a statement. Press release.
The public can also visit their website, www.tsa.gov, and click in the upper right corner of the homepage to use the "Can I bring?" " characteristic.
"Even in the sometimes chaotic environment of checkpoints, TSA agents at our airport do an incredible job every day keeping dangerous items out of the aircraft cabin," Busch added. "It is important to recognize them and recognize the importance of their mission."
WUSA9 is now enabled Roku and Amazon Fire TVs. Download the apps today for live newscasts and video on demand.
Download the WUSA9 app to get the latest news, weather and important stories at your fingertips.
Sign up for the Get Up DC newsletter: Your forecast. Your journey. Your news.
Sign up for the Capitol Breach email newsletter, which will provide you with the latest news and a summary of the investigation into the Capitol Riots on January 6, 2021.