Quote hangs after driver becomes unresponsive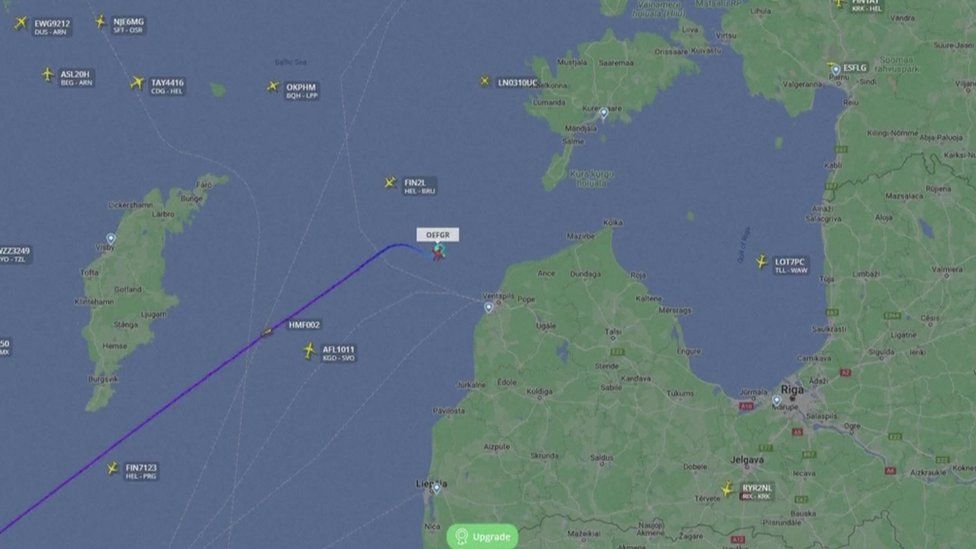 A private Austrian-registered Cessna Citation II/SP departed Jerez-La Parra Airport in Spain, continued beyond its intended destination of Cologne/Bonn [Germany] Airport, and plunged into the Baltic Sea on September 4, nearly five hours after takeoff, killing the pilot and three passengers.
While flying over northeastern France and following a route to Bonn, the pilot reported to air traffic control (ATC) that he was having trouble with the aircraft's pressurization system. When ATC was unable to reestablish radio contact with the pilot and the aircraft continued past Bonn, a Luftwaffe fighter aircraft was dispatched to intercept the Citation. Apparently, the fighter pilot could not observe anyone in the cockpit of the business jet.
About 30 minutes before crashing into the sea, the Citation began to lose altitude and entered a left spiral. The plane's final altitude recorded by the Flightradar24 tracking service was 2,100 feet and it was descending 8,000 feet per minute. The impact site is about six kilometers northwest of the Latvian town of Ventspils. Search and rescue aircraft crews spotted the wreckage on September 5. The pilot of the plane was the owner of Quick Air, an air charter company based in Cologne, Germany.